Welcome to Villa Capri
Minutes from Disney World!
Contemporary Décor • Private Lanai • Fully renovated

Comfortable open floor plan whether you come for to work remotely, to enjoy the parks, or just to take a break from the everyday, this is the place to stay.

WHAT PEOPLE LOVE
- Ease of access to airport, downtown & parks
- First floor bedrooms & full bathrooms
- Fully equipped kitchen
- Smart lock for easy check-in
-Free on-property parking


GOOD TO KNOW

FAMILIES welcome: All the amenities you'll need Highchair and pack-and-play and FREE on-site waterpark!

SNOWBIRDS welcome: Private, gated, centrally located community terrific for long term stays.

WORKERS welcome: Hi-speed internet, fitness center, ATM at the Clubhouse for your printing, scanning and Faxing needs.

- We are thrilled to open our vacation home to our guests. Due to family members with severe allergies, we are unbale to hots ANY pets in this unit. This includes documented Emotional Support Animals (ESA) as well as Service Animals (SA).

DETAILS AND AMENITIES
KITCHEN: Well equipped with utensils, pots, pans, coffee maker, etc. along with all the appliances you will need for your stay, including a dishwasher.

LAUNDRY: Full-size washer and dryer for your convenience.

LIVING/DINING ROOM: Open living and dining floorplan. Vast kitchen island seats all 10 guests comfortably.
Large smart TV.

WIFI: Free high-speed WiFi

PATIO: Private lanai with pool and hot tub.

PARKING: Free, designated, on-site parking for up to 3 cars

COMMUNITY AMENITIES:
- Swimming pool, Hot tub & Water park
- Fitness center
- Tennis, basketball, volleyball, Ping Pong, Toddler lot & reaction park
- Game room, DVD rentals, Movie theater & ATM
- Marketplace & Grill
- Cyber Cafe

FREE on-site waterpark - head to the Welcome Center to obtain your wrist bands
-Max 10 bands per Townhome booking***
Welcome to Windsor Hills - Resort Pool
- Swimming pool, Hot tub & Water park - Fitness center - Tennis, basketball, volleyball, Ping Pong, Toddler lot & reaction park - Game room, DVD rentals, Movie theater & ATM - Marketplace & Grill - Cyber Cafe
- Swimming pool, Hot tub & Water park - Fitness center - Tennis, basketball, volleyball, Ping Pong, Toddler lot & reaction park - Game room, DVD rentals, Movie theater & ATM - Marketplace & Grill - Cyber Cafe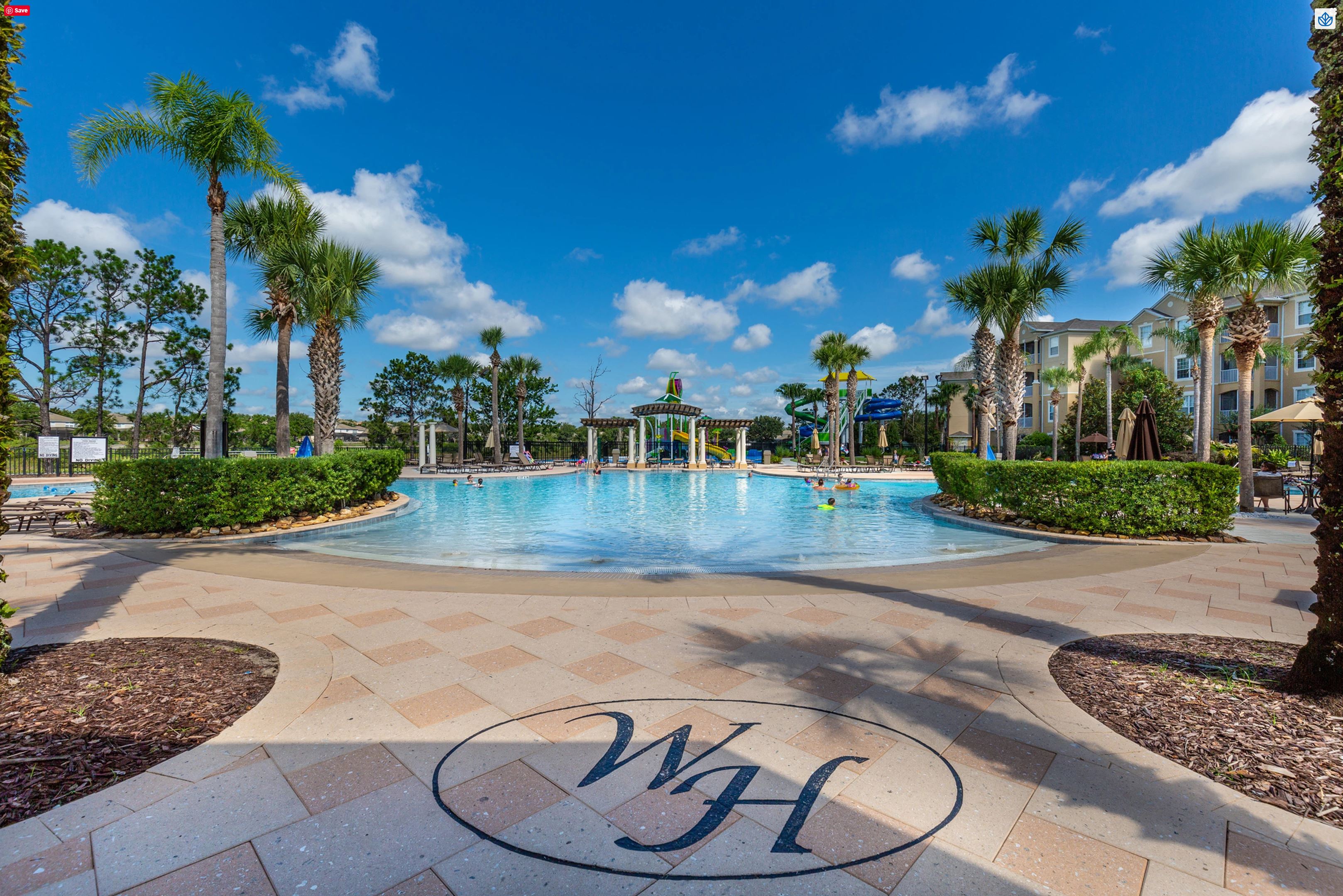 Welcome to Windsor Hills - Water park
FREE on-site waterpark - head to the Welcome Center to obtain your wrist bands -Max 10 bands per Villa booking***
FREE on-site waterpark - head to the Welcome Center to obtain your wrist bands -Max 10 bands per Villa booking***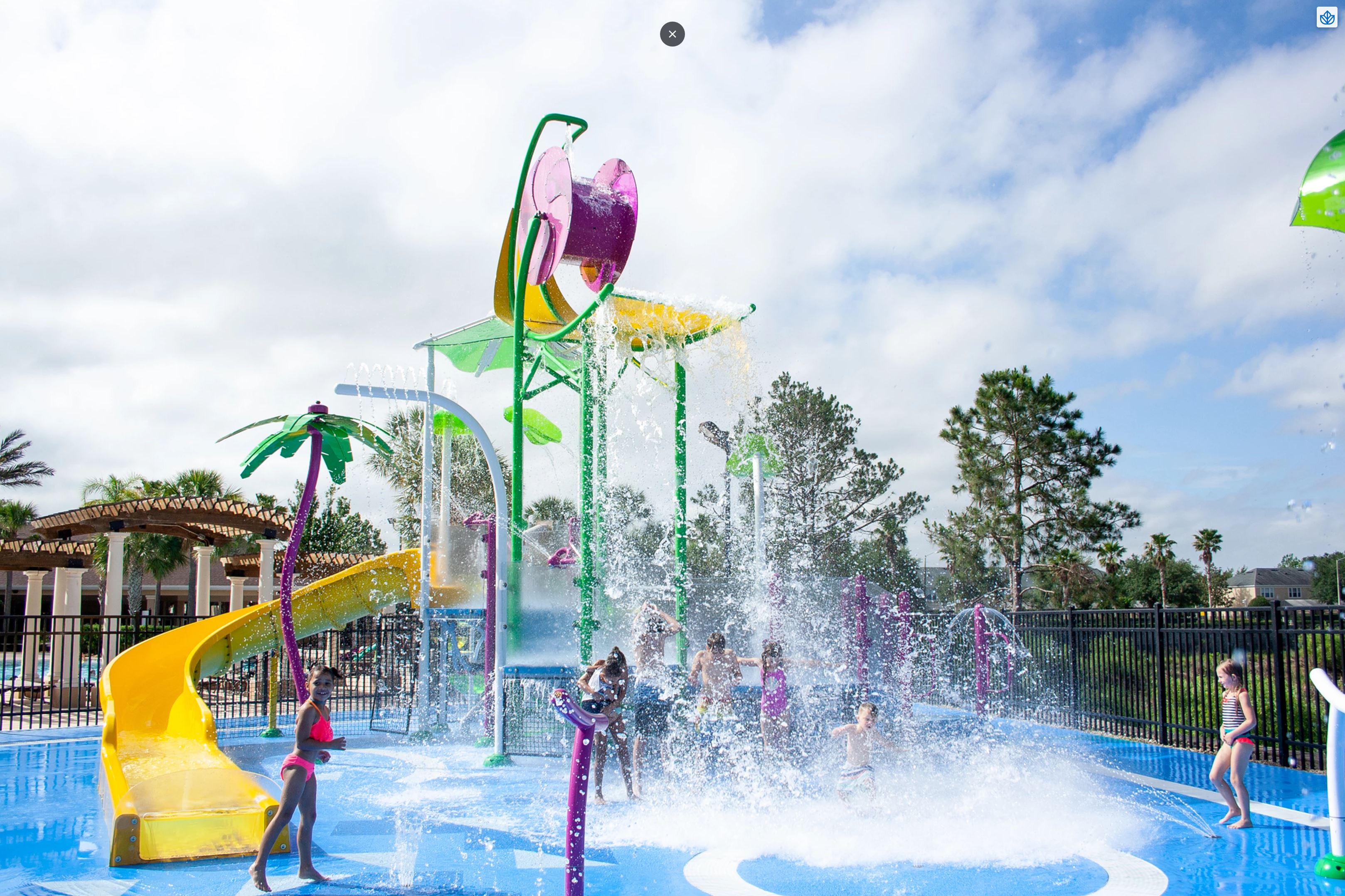 Themed rooms
Stay in the Raya or Tron bedrooms
Stay in the Raya or Tron bedrooms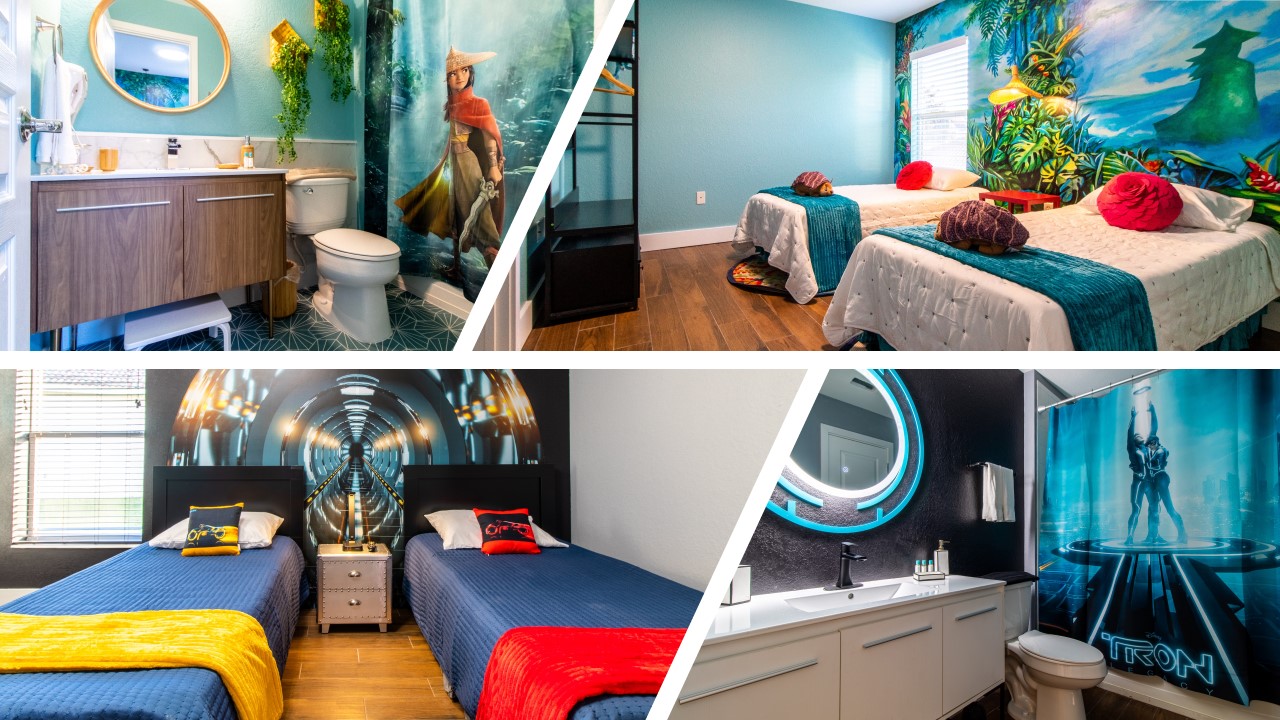 Private Lanai
Private lanai with pool, hot tub and bbq.
Private lanai with pool, hot tub and bbq.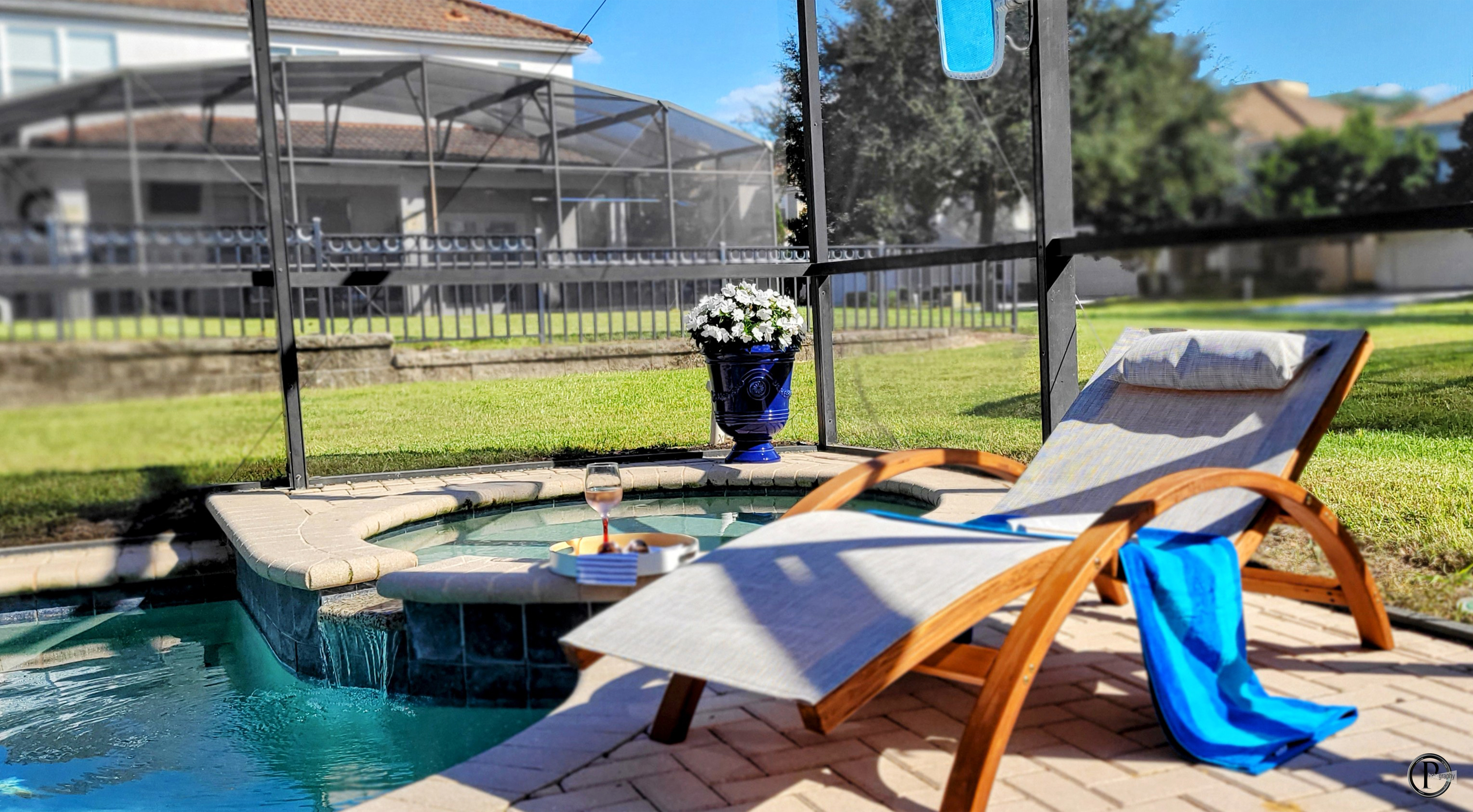 the location
testimonial
Terrific house, terrific location, terrific host! Had a great stay with my family, visiting the local attractions and enjoying both the private and neighborhood pools. Rita Maria was extremely responsive, the house was clean and well maintained/stocked, and I would recommend for anyone looking to book in the Kissimmee/Orlando area!
Brett
03/05/2022
Amazing house, newly renovated and the host replies every time within minutes. I recommend the house and would definitely stay there again.
Bianca
03/19/2022
House was fabulous, exactly like the pictures. Very clean upon arrival. Communication was a breeze. Quiet neighborhood as well. Plenty of plates, cups, bowls. Plenty of beach towels and bath towels unlike some places we have stayed in the past. There was even shampoo, body soap, and lotion. A wonderful touch! We enjoyed our stay immensely and if we return to Orlando will 100% request to stay at Rita's place again.
Jackie
03/30/2022
This house is perfect! We had five college students with us. The movie room, the large kitchen island, the neighborhood pool — all were so accommodating and fun. The kitchen had everything we needed. We are every meal at the house, unless we were at WDW. The drive to WDW was easy. So close. So is Wal-Mart for ponchos, sunscreen, frozen pizza and more. Ten stars if I could!
Connie P
03/13/2022
Cancellation Policy
All cancellations must be received in writing and are subject to the following penalty percentages of the total rental fee when booked through our direct site:
• 100% refund for cancellations made at least 60 days before check-in.
• 80% refund for cancellations made between 59-30 days before check-in.
• No refunds for cancellations made within 29 days of check-in.

Property ReImagined regrets that they are unable to waive any of the cancellation charges above,